Fiery Words – 1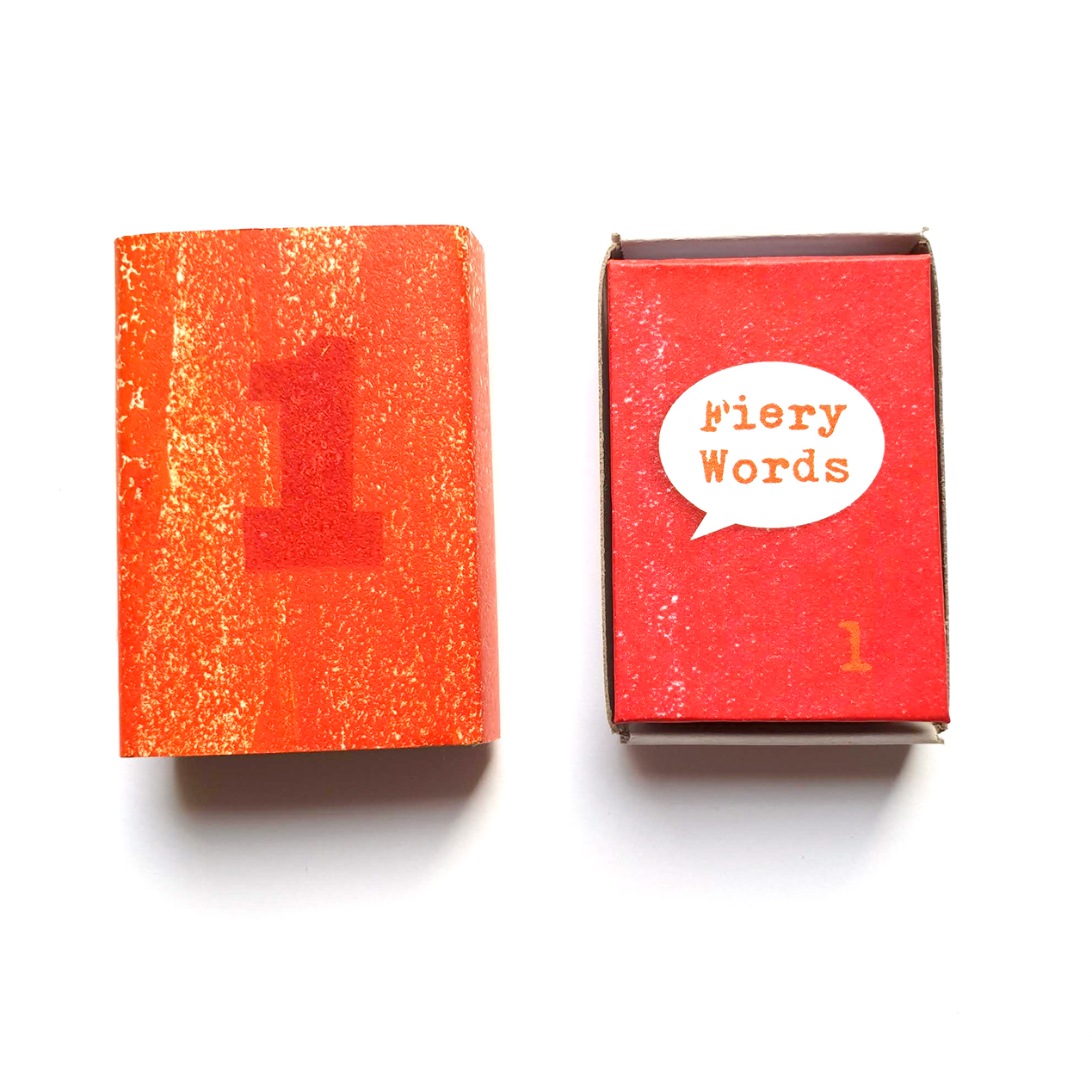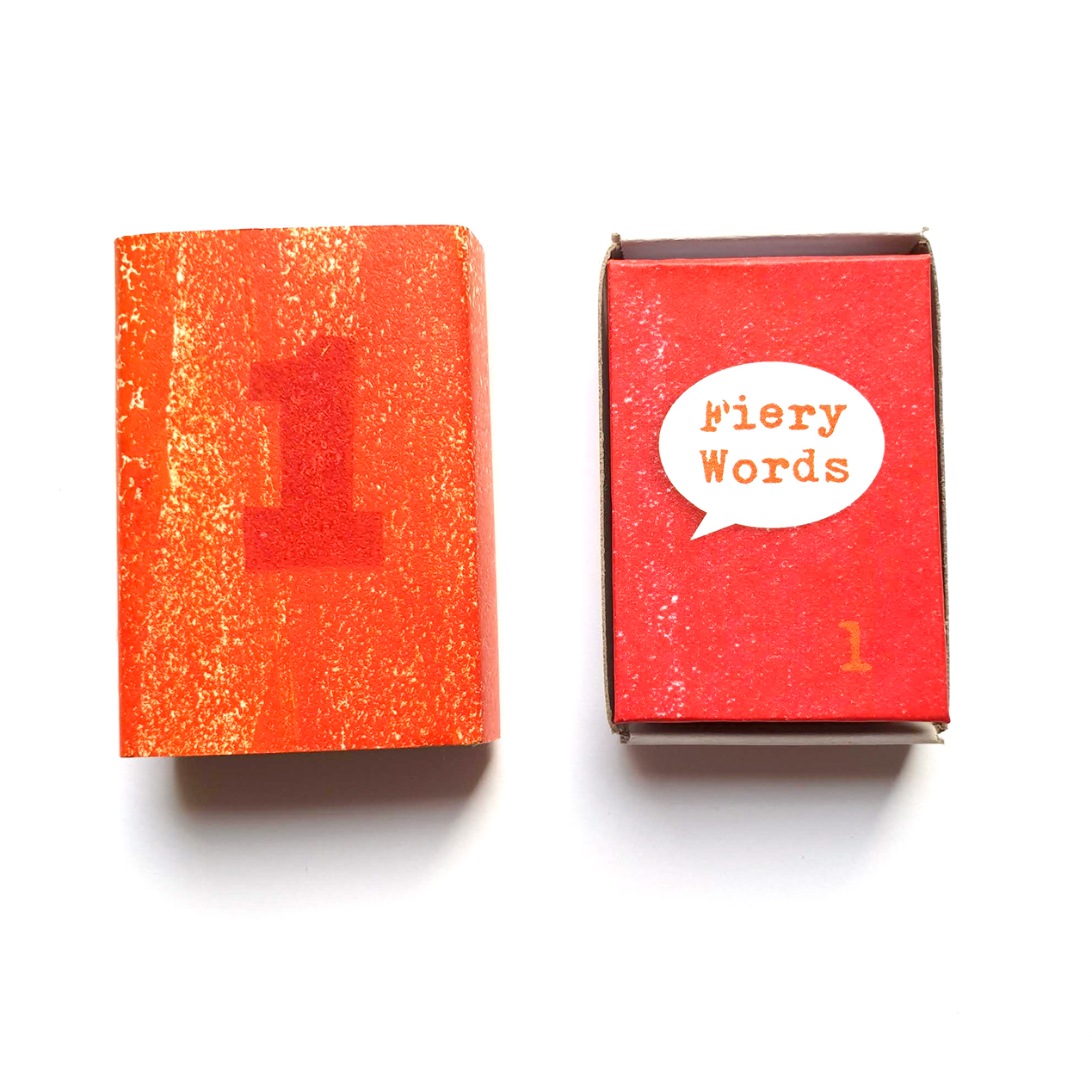 Fiery Words – 1
The first in a series of tiny matchbox concertina books based on fire-based literary quotes.
"What matters most is how well you walk through the fire." Charles Bukowski
Digital prints of original rubber stamp illustrations, with hard cover. Ink rollered and rubber stamped wrapper (each one will be slightly different).
Size: matchbox (approx. 37 x 54mm)
Open edition